In 2022, many PCM authors make outstanding contributions to our journal. Their articles published with us have received very well feedback in the field and stimulate a lot of discussions and new insights among the peers.
Hereby, we would like to highlight some of our outstanding authors who have been making immense efforts in their research fields, with a brief interview of their unique perspective and insightful view as authors.
Outstanding Authors (2022)
Kiyotaka Yoh, National Cancer Center Hospital East, Japan
Ru Xin Wong, SingHealth, Singapore
Outstanding Author
Kiyotaka Yoh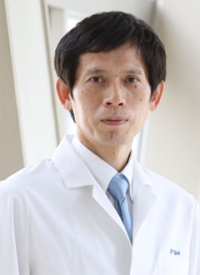 Dr. Kiyotaka Yoh is the Assistant Chief of Thoracic Oncology at National Cancer Center Hospital East, Kashiwa, Japan. He graduated from Kumamoto University in 1997. After post-graduate residency, he received fellowship program of medical oncology in National Cancer Center Hospital East. His research interests include lung cancer treatment and early phase drug development. He has authored or co-authored more than 120 papers in SCI-indexed journals. He published "Vandetanib in patients with previously treated RET-rearranged advanced non-small-cell lung cancer (LURET): an open-label, multicentre phase 2 trial" in The Lancet Respiratory Medicine in 2017. He is also a member of ASCO and ESMO.
To Dr. Yoh, a good academic paper should be original and scientifically reliable. In many cases, a research that one plans to do may have already been reported by others. Therefore, careful literature search of previous studies should be performed. Personally, Dr. Yoh prefers using PubMed for literature search. PubMed ushered in the era of private, free, home- and office-based MEDLINE searching since 1996. Other free search engines include Web of Science, Google Scholar and so on, which he often uses in his own research as well.
Data sharing is prevalent in scientific writing in recent years. In Dr. Yoh's opinion, data sharing is important but not necessary, because the research by original data still has the highest priority.
"As an author, I recommend making good use of one's spare time to write paper and boost one's powers of concentration," says Dr. Yoh.
(By Brad Li, Eunice X. Xu)

Ru Xin Wong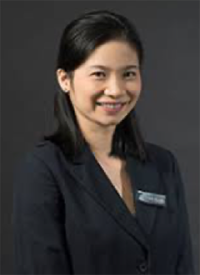 Dr. Ru Xin Wong currently serves as a Radiation Oncologist at SingHealth, Singapore, with sub-specialty interest in breast, sarcoma, skin and pediatric/young adult solid tumour and brain malignancies. She has some basic knowledge with working in the R data analytic and HTML/CSS web environment. Her research is mostly data-centric, and of late, her works are on sharing her institutional experience on Asian cancers. In the future, she hopes to report data-driven patient-reported outcomes. For more information, you may connect with Dr. Wong through LinkedIn.
To push the frontiers, researchers must continually investigate. As a clinician, Dr. Wong thinks that they should recognize what and where practical knowledge gaps are, so that their research can try to address these to provide insights for more optimal treatments for patients.
To be a good author, Dr. Wong believes that one must be able to articulate research findings succinctly and unambiguously. Even though academic writing takes a lot of time and effort, one should bear in mind that the information and knowledge generated can be put to clinical practice to guide treatment recommendations.
Lastly, on Conflict of Interest (COI) disclosure, Dr. Wong stresses that it is of paramount importance for authors to declare any potential COI as it can compromise scientific judgements and recommendations.
(By Brad Li, Eunice X. Xu)