Review Article
微卫星不稳定性和错配修复缺失对胃肠道癌、肝癌和胰腺癌的预测和预后意义
前言
基因组完整性的丧失及其随后的增殖是致癌作用的一个关键特征。错配修复(MMR)系统是维持复制保真度的机制之一,其在监测基因组重复区域(微卫星)中的DNA复制方面尤为重要。这些微卫星序列由1到6个碱基对序列组成,重复5~50次;这些重复序列特别容易受到DNA聚合酶滑动错误的影响,从而导致复制序列中重复次数的异常[微卫星不稳定性(MSI)]。一个或多个错配修复系统中元件的功能丧失会导致无法修复这些错误[错配修复缺失(MMRD)];因此,肿瘤样品中的MSI被用作MMRD的标志物[1]。
在人类中,错配修复系统的组成部分包括临床实践中常用的抗体,如MLH1(mutL同源物1)、PMS2(PMS1同源物2)、MSH2(mutS同源物2)和MSH6(mutS同源物6),以及MLH2(mutL同源物2)、MLH3(mutL同源物3)和MSH3(mutS同源物3)。MSH2-MSH6(MutSα)和MSH2-MSH3的异二聚体有助于修复单碱基和1-2碱基插入-缺失错配,而MLH1-PMS2(MutLα)异二聚体通过MSH同源物协调错配结合,并参与广泛的错配修复[1]。错配修复系统的缺失导致含有微卫星序列的基因发生突变;随后的选择压力有利于具有生存优势的克隆,从而促进致癌作用[2]。
MMRD在胃肠道癌和胰腺癌中的重要性不仅限于筛查林奇综合征。负荷高的新抗原微卫星不稳定(MSI-H)癌使前者非常容易受到免疫监视,进而受到免疫调节疗法的影响;例如,使用CRISPR-Cas9系统对MLH1失活的结直肠、乳腺和胰腺导管腺癌(PDAC)细胞系进行的体外和体内研究表明,免疫活性小鼠的肿瘤生长不良(但在免疫功能低下的小鼠中则不然)[3]。此外,移植的MMRD肿瘤在用抗CTLA-4(细胞毒性T淋巴细胞相关抗原4)和抗PD-1(程序性死亡-1)抗体治疗后生长受限[3]。随着食品和药物管理局(FDA)批准pembrolizumab(派姆单抗,一种抗PD-1抗体)用于不可切除或转移性MSI-H或MMRD实体瘤,人们越来越兴趣筛选出更适合这种治疗的肿瘤患者[4]。
本综述的目的是概述评估MSI和MMRD的方法,以及胃肠道癌和肝胰胆管癌伴MMRD的临床病理特征范围。
---
MSI的定义和检测:林奇综合征及其他
林奇综合征(Lynch Syndrome)是最常见的遗传性结肠癌综合征之一,它包括DNA错配修复基因MLH1、PMS2、MSH2或MSH6的胚系功能丧失、EpCAM基因3`端的缺失(从而阻碍MSH2的转录)或结构性MLH1失活(以MLH1启动子的胚系甲基化为特征)。
虽然已经提出了许多临床标准,但这些标准的敏感性和特异性是不同的,即使纳入组织学参数之后也是如此[5]。因此,美国国家综合癌症网络(NCCN)、美国临床肿瘤学会(ASCO)[6]、欧洲医学肿瘤学会(ESMO)[7]、美国胃肠病学会(ACG)[8]和美国多社会结直肠癌工作组[9]等机构建议在新诊断的结直肠癌患者中普遍筛查林奇综合征(Lynch Syndrome)。澳大利亚胃肠病理学会(AGPS)的建议与美国专业学会的建议相似:所有首次确诊的大肠腺癌都应该检测MMRD,而且必须检测所有4种免疫组织化学染色(MLH1、PMS2、MSH2和MSH6)。
MLH1/PMS2D阳性的患者应该继续进行BRAFV600E检测或MLH1启动子甲基化分析,检验应该序列化进行,报告术语应该明确[10]。
传统上MMRD的评估是通过错配修复成分的免疫组织化学和聚合酶链式反应(PCR)来寻找微卫星区域的异常复制。近年来,由于测序成本不断降低,下一代测序方法也走在了前列。下一节中将详细介绍这些方法。
错配修复蛋白的免疫组化
免疫组织化学是评估MMRD的首选一线方法,既是因为测试相对便利,也是因为与通过PCR进行的MSI(MSIPCR)测试相比,其对组织的要求不是很严格[11]。此外,在非新辅助治疗的标本中,活检和切除标本[12]之间、原发部位和转移部位[13]之间的一致性很高,从而能够测试无法获得匹配的非肿瘤区域的样本。
对MMR免疫组织化学的解释取决于异源二聚体的生物学特性;MLH1和MSH2各自是其对应的异二聚体(MLH1-PMS2和MSH2-MSH6)中的主要伴侣。因此,MLH1或MSH2的突变或失活会使它们各自的结合伙伴(分别为PMS2和MSH6)不稳定,并导致两种蛋白质的表达丧失。相比之下,PMS2或MSH6的突变只会导致专属伴侣的丢失。基于这一推理,有人建议将包含PMS2和MSH6的双染色组合作为通常的四免疫组化染色组合的替代品,这样更具成本效益,一些研究显示这两种检测组合[14,15]的效果相似。相反,另一系列研究显示,免疫组织化学检测的MSH2缺失患者中,有一部分患者的MSH6表达不明确或不完整,导致在这些病例中采用双染色法相对不敏感[16]。此外,超过四分之三的MSH2表达缺失和MSH6表达完整的病例有胚系MSH2突变[16]。考虑到漏诊MSH2缺失性林奇综合征的潜在不良后果,以及进行这两种额外染色所需的相对最少的组织量,建议使用四染色法进行林奇筛查。
一般来说,错配修复蛋白的免疫组织化学比较容易解释,之前已经描述过后续临床处理的算法[11]。然而,在许多情况下,对染色的解释可能会有些困难(特别是MSH6和PMS2)。例如,在化疗治疗的微卫星稳定(MSS)结直肠癌[12,17-19]中,已经报道了与功能性MSI或生殖系突变无关的MSH6和PMS2的胞浆染色缺失或异常。此外,在MLH1-PMS2缺乏症[19,20]的肿瘤中,报道了MSH6聚合C链的继发性突变,并随后失去了染色。最后,具有MLH1胚系突变的一组林奇综合征患者在免疫组织化学中仅显示PMS2丢失,MLH1[12,21]染色较弱。表1中摘录了异常免疫组织化学结果。
PCR法检测微卫星不稳定性
PCR对MMRD的评估是基于基因组中显示高度重复序列的区域(微卫星)的异常复制。Bethesda检测板用于评估MSI的结直肠癌,其由两个单核苷酸重复序列和三个二核苷酸重复序列(分别为BAT26、BAT25和D2S123、D5S346和D17S250)组成,是评估MSI最普遍的检测板之一。
在Bethesda检测板中,高水平的MSI(MSI-H表型)被定义为五个位点中的两个或两个以上表现不稳定,而在一个标记上的不稳定被定义为低微卫星不稳定(MSI-L),而MSS肿瘤在这五个标记中的任何一个都显示不稳定。与MSI-H结直肠癌相比,那些表现为MSI-L表型的结直肠癌并不包括同质性的人群,尽管有人认为MSI-L表型在增生性息肉和锯齿状息肉中代表了单独的致癌途径[22-24]。虽然一些研究表明MSI-L肿瘤中KRAS基因的突变率较高(25例),但不同研究对MSI-L肿瘤定义的异质性使得比较各研究结果变得困难。
此外,MSI PCR中缺乏MSI-H的表型并不总是意味着肿瘤富集MMR;特别是,MSI-L表型也可能出现在MSH6林奇综合征[26,27]中。因此,虽然MSI PCR是一个评估MMRD的有用辅助手段,但需要考虑背景结果。
MSI检测和二代测序(NGS)
在过去的十年里,已经发表了许多使用NGS评价标准的研究[28-33]。随着NGS分析方法越来越多地应用于临床实验室,对单个基因突变状态和突变特征的组合评估显得越来越重要。
基于NGS方法评估MSI的可行性而采用不同标准的多项研究已经发表。Stadler等人的研究表明,利用肿瘤和正常组织进行配对测序,发现使用定制的341基因检测,MSK-IMPACT[31],≥20和<150的突变负荷值具有100%的灵敏度和特异性。Nowak等人的后续研究将这一发现推广到其他大规模的NGS平台,而无需配对正常组织测序[32]。使用每Mb>40个总突变和每Mb重复区域中>5个单核苷酸插入缺失的标准,在实验组中他们通过免疫组织化学计算出MMRD的敏感性为92%,特异性为100%,在验证队列中具有91%的敏感性和98%的特异性[32]。此外,他们通过PCR在实验队列中计算出MSI的敏感性和特异性均是100%,在验证队列中计算出敏感性为100%,特异性是95%(一个不一致的病例是POLE突变的结直肠癌)[32]。
随后发表了评估MMRD的方法(使用免疫组织化学作为金标准),特别是在结直肠癌中,发现3个或更多单碱基插入缺失的截止值预测MMRD在实验集中具有95%的敏感性和100%的特异性,验证数据有96%的灵敏度和99%的特异性[30]。此外,仅来自ARID1A、KMT2D和SOX9的测序数据在验证集中具有76%的灵敏度和98%的特异性来预测结直肠癌的MMRD[30]。
越来越多的NGS技术和新兴的生物标志物用于指导肿瘤的精准治疗,这使得在临床实践中合理地对癌症诊疗进行管理变得越来越重要。虽然这些研究鼓励开发一种简化的工作流程,允许一项测试同时评估多个生物标志物,但这种概念在更多的器官系统和临床环境中仍有待验证。
---
胃癌和食管癌中的MSI
胃癌包括四种主要亚型:EB病毒(EBV)相关亚型、微卫星不稳定亚型、基因稳定亚型(GS)和染色体不稳定亚型(CIN)[34]。具有高度微卫星不稳定性(MSI-H)的癌占胃癌的5-22%,常见于老年患者(主要是女性)[34,35](表2和图1)。这些癌症通常在早期被诊断出来,主要是肠型组织学改变,并有频繁的MLH1[34]甲基化。
在MSI-H胃癌患者中,MLH1高甲基化的患者往往年龄较大,肿瘤位于胃窦部,微卫星位点数量较多,甲基化基因数量较多[36]。此外,那些缺乏MLH1甲基化的肿瘤有更好的预后;由于在本系列中没有评估胚系MLH1状态,这些患者可能代表了胚系和体细胞MLH1缺失癌的异质性群体[36]。此外,转移性MMR缺失胃癌更多表现为肠型,HER2阴性,PIK3CA和KRAS突变阳性[37]。自癌症基因组图谱(TCGA)这项具有里程碑意义的研究以来,其他评估这些亚型预后意义的研究发现,MSI-H和CIN亚型的预后中等,而EBV亚型预后最好,GS亚型(通常与弥漫组织学有关)预后最差[38]。在多变量分析中,它们的亚型评分是独立的预后指标[38]。在单独评估MSI状态时,有证据表明MSI-H期Ⅳ期胃癌在单变量方面比MSS期胃癌有更好的存活率,但在多因素分析后并非如此[39]。
在可切除肿瘤的患者中,胃癌中的MMRD与在没有化疗的情况下接受手术的患者的良好预后有关。而接受围手术期化疗(表阿霉素、顺铂、氟尿嘧啶)的患者则相反。接受围手术期化疗的MMRD癌患者预后较差,提示错配修复状态可能在患者接受化疗或不接受化疗的分层中起作用[40]。
虽然胃癌也是林奇综合征恶性肿瘤的一部分,但确切的风险尚不清楚[41]。在荷兰的一个系列研究中,MSH2突变携带者的风险尤其明显,MLH1突变携带者的风险较小;该系列中的MSH6突变携带者中没有一个人患胃癌[42]。
尽管食管癌和胃癌接受了相似的辅助治疗,但有证据表明,这两个原发部位的分子基础并不完全重叠。例如,一个系列研究发现食管癌的MSI-H发生率为0.8%,胃癌的MSI-H发生率为10.3%[43],而TCGA系列没有发现任何MSI-H表型的食管癌(鳞癌或腺癌)[44]。同样,MMR蛋白表达的缺失在Barrett食道相关的癌症中很少见,范围从3%到6.6%[45,46](表2和图1)。
鉴于MSI-H食管癌的罕见性,很难得出有关其预后影响的结论。在一系列MSI-H食管腺癌中,MMR缺失癌和MSI-H表型癌的生存率没有差异[46]。另一系列研究发现,在食管鳞状细胞癌中,MLH1或MSH2的免疫组织化学缺失是一个不良的预后指标[47]。然而,在这项研究中,表达缺失的定义是值得商榷的,因为它包括完全阴性染色的范围到出现局灶性弱染色的范围,而没有通过PCR进行正交的MSI检测。需要更多系列研究来明确食管癌中MMR缺失的预后意义。
FDA批准派姆单抗用于治疗MSI-H的晚期实体瘤,因此对这种生物标志物的评估变得非常重要。然而,免疫检查点抑制剂起效性、错配修复蛋白状态和PD-L1状态之间的关系非常复杂。派姆单抗用于治疗转移性胃癌患者的取得了令人鼓舞的结果,在KEYNOTE-012 Ib期临床试验(针对过度表达PD-L1的癌症)中,22%的患者变现出总体有效性[48]。与设想的一致的是,在免疫组织化学检测结果为错配修复蛋白缺失的胃癌患者中PD-L1的表达更为常见[35],并且可以预测具有错配修复能力的肿瘤患者的治疗疗效。然而,单独的PD-L1表达可能无法完全预测所有癌症对PD-1抑制的疗效。在KEYNOTE-059 II期临床试验中,6.4%的PD-L1阴性肿瘤患者对派姆单抗治疗有反应性[49]。此外,一项针对581例胃和胃食管交界处腺癌的研究表明,5.2%的PD-L1阴性肿瘤(定义为中度染色的细胞少于5%)具有高肿瘤突变负荷或MSI-H[50]。虽然这项研究中PD-L1阳性的评估仅限于肿瘤细胞,而不考虑伴随的免疫浸润细胞,但预测对免疫检查点抑制剂的反应可能不是一项简单的任务。迄今为止,PD-L1表达与抗PD-1抗体疗效之间的关联仍未完全确定。
---
MSI在胰腺癌、胆道癌和壶腹癌中的应用
胰腺导管癌
PDAC的一个亚型以MSI为特征,报道突变范围为0.8%~67%[28,51-57](表2和图1)。MSI-H患病率差异很大的一个原因可能是由于MSI表型评估的异质性,无论是通过免疫组织化学,二代测序还是微卫星基因位点PCR(MSIPCR)。在后一种情况下,所评估的基因位点在研究中也是可变的,从而解释了MSI-H胰腺导管癌可能的异质性。此外,虽然BAT25、BAT26、D5S346、D2S123和D17S250的NCI检测组合被推荐用于评估结肠直肠癌中的MSI,但是对于胰腺导管癌(及其胃肠胰腺系统的非结肠直肠癌)来说,不存在类似的标准化位点。尽管如此,MSI的另一种定义(≥30%位点的不稳定性)是可接受的替代标准。
MSI-H胰腺导管癌与KRAS及TP53野生型状态相关。值得注意的是,在日本人群中发现MSI-H肿瘤发生率高,其中几乎一半的人表现出MLH1启动子的高甲基化;在一系列林奇综合征患者中,所有人都有胚系MLH1突变[54]。虽然一些肿瘤的组织学特征是肿瘤浸润性淋巴细胞增多、分化差、边界扩张和/或合体生长均提示MSI表型,1例胰腺破骨细胞型巨细胞癌亦有报道[52,53,58],但其他研究没有发现区别MSI-H PDAC的组织学特征[28]。此外,在髓样胰腺癌中,MSI的发生率很高,从7.7%到60%[53,59]不等。MSI与导管内乳头状黏液性癌(IPMNs)的关系也有报道。在一项研究中,免疫组织化学筛查发现MMRD的发生率为1.6%;在一个研究[57]中,大约一半的胰腺MMR缺失病例检测于IPMN的癌中(表2)。与粘液性结直肠癌相反,与IPMNS无关的胰腺粘液性(胶质)癌通常是MSS[60],尽管在一例MSH2缺乏的林奇综合征患者的IPMN中报告了MSI-H表型[61]。
在多项研究的多因素分析中,具有MSI-H表型的胰腺癌显示出比低MSI或无MSI的患者更高的生存率[28,52,54];然而,这主要见于使用MSI PCR评估的研究中,而不是那些通过IHC评估MMRD的研究[56]。值得注意的是,类似于结肠和胃(某些研究中报道),也有证据表明缺乏MMR的PDAC无法通过嘧啶类似物治疗获得生存获益;然而,这些肿瘤对吉西他滨[56,62]有反应。此外,与其他器官系统相似,缺乏MMR的PDAC对免疫检查点抑制剂有反应[28,63,64]。
胰腺腺泡细胞癌
胰腺腺泡细胞癌是一种罕见的肿瘤,约占所有胰腺癌的1%。MSH6缺乏性林奇综合征相关的腺泡细胞癌的病例已有报道[65]。MSI腺泡细胞癌患病率从7.6%(通过微卫星PCR的高水平MSI)到14%(通过免疫组织化学确认部分),23%的病例显示出非特异水平的MSI[66,67](表2和图1)。通过免疫组织化学,36例腺泡细胞癌中有14%(5例)的免疫组化结果显示MMR蛋白丢失,其中MLH1/PMS2丢失2例,MSH2/MSH6丢失2例,MSH6丢失1例。IHC确证MMR蛋白缺失的患者中有2例既往有林奇综合征的病史[67]。与某些其他研究中胰腺导管癌相似,MMRD腺泡细胞癌没有表现出明显的形态特征[67]。
胆道癌
MSI在胆道癌中也是一种罕见表型,占肿瘤(非林奇相关)的1.3-18.2%[68-70](表2和图1)。在一个试验队列中,没能从这些数据中得出明显的预后趋势,可能是因为出现MSI的病例数量相对较少[68]。在一组西方的非肝吸虫相关性胆管癌中,MSI的肿瘤多发生在较年轻的患者中,肿瘤位于肝内或肝门部,组织学异常;2例肝内胆管癌表现为乳头状和粘液性组织学,1例肝门部胆管癌表现为实性和筛状形态[69]。在这个研究队列中,MSI-H肿瘤患者的总体存活率显著改善[69]。在肝吸虫相关性胆管癌中,MSI-H肿瘤的发生率有着不同数据;虽然一些研究表明它很罕见[71],但也有一些研究指出其发生率高达69%[72]。
与林奇综合征相关的胆道癌很少见。在一系列确诊为林奇综合征的随访患者中,胆道癌通常发生在男性,中为年龄在50多岁,而且通常是在患者被诊断出患有与林奇综合征相关的肿瘤(以结直肠癌为主)之后确诊[73]。虽然样本量相对较小(n=11),但生存分析数据显示MLH1比MSH2突变更有利于长期生存。前述突变患者分组在所有腺癌患者中,林奇综合征相关的胆道癌的5年存活率有所提高[73];MSI-H胆道癌患者较高的存活率与非林奇综合征相关胆道癌患者的情况相似[69]。
壶腹癌
关于Vater壶腹癌的MSI和潜在MMRD也有类似的研究,发生率从6%到22.2%不等[74-79](表2和图1)。相比之下,一项非壶腹部十二指肠癌研究中报道错配修复蛋白缺失有13%(80例)出现率,而另一项研究中报道有33%(81例)的机会出现MSI(表2和图1)。有一项研究中包括89例腺瘤相关癌和170例单纯腺癌,发现10%的壶腹癌表现出高度的微卫星稳定性(MSI-H),另有4%的腺瘤表现出MSI-L,而另分别有9%和11%的腺瘤表现出MSI-H和MSI-L表型[79]。此外,75%的MSI-H腺瘤/腺癌病例和91.3%的MSS腺瘤/腺癌病例的MSI结果一致(79例),这表明除了错配修复缺失之外,还需要额外致癌因素才能发展为癌症。大多数病例显示MLH1缺失,超过四分之三的MLH1缺失肿瘤显示MLH1启动子高度甲基化[79]。其他缺失模式包括MSH2和MSH6的缺失,以及MSH6的单独缺失[79]。壶腹癌的组织学特征是粘液和/或肠道形态、膨胀性生长模式、肿瘤浸润淋巴细胞和克罗恩样反应的存在;MSI[79]的腺瘤没有明确的组织学特征。同样,在一项十二指肠小乳头腺癌中,9例患者中有2例免疫组化显示错配修复蛋白缺失(1例MLH1和PMS2缺失,1例MSH6缺失);两例均未进行胚系检测(82例)。组织学上,MSI-H壶腹癌(包括十二指肠小乳头癌)的特点是粘液样肠组织、低分化、膨胀性生长、明显的肿瘤浸润和瘤周淋巴细胞浸润,以及相关的克罗恩样反应[79,82](图2),这些特征与结肠中的同类肿瘤相似。
在预后方面,MSI-H肿瘤和肿瘤浸润性淋巴细胞患者的总体存活率也高于MSS肿瘤(平均存活期分别为88个月和68个月)[79]。
---
肝细胞肿瘤中的MSI
肝细胞癌
肝细胞性肝癌通常被认为是具有较低的肿瘤突变负荷(TMB)的MSS[83],尽管文献中显示MSI-H的肝细胞癌的比例各不相同,从0-3%[84-86]到40%[87,88]不等(表2和图1)。西方研究中MSI-H肝细胞癌的比例从0%到41%[89-92](表2和图1)。法国的一项研究发现,16%的肝细胞癌发生在组织学背景正常的肝脏(非酒精、非病毒性)中,MSI-H表型占16%(90例)。使用限制性免疫组织化学方法(MLH1和MSH2),所有MSI-H病例均显示上述标记物的完整染色[90];然而,由于缺乏配对研究组别,无法通过免疫组织化学对MSI和MMR缺失在肝细胞癌中的相关性进行明确的评估。与其他非结肠的胃肠道器官MSI状态评价类似,评估MSI的方法在不同的研究中有所不同,从单纯的MSIPCR,到MSIPCR与免疫组织化学的某种组合[84,85,87,88,91]。
尽管在许多研究中发现MSI的频率较低,但有证据表明错配修复基因中的多态性增加了肝细胞癌的风险[93]。有趣的是,与其他器官系统相比,这些肿瘤的MSI-H表型与更具侵袭性的大体和组织学特征(体积较大,无包膜)相关,并且与正常背景肝脏中出现的肝细胞癌中的低MSI和MSS肿瘤相比,无转移生存期更短[90]。在另一项关于肝细胞癌(包括任何背景肝脏)的研究中也得出了类似的结论,尽管只发现累积无病生存率与单一微卫星标记相关[91]。其背后的机制尚不清楚,需要进一步研究来查明MSI与临床结局之间的关系。
尽管肝细胞癌的MSI频率相对较低,但在这类肿瘤中使用免疫检查点抑制剂治疗的研究较多见。在对肝细胞癌和慢性丙型肝炎病毒感染患者进行的一项单臂研究中,17.6%的患者取得了部分缓解,76.4%的患者获得疾病控制;尽管某些患者转氨酶显著升高,但无病例需要类固醇来缓解免疫相关的不良反应[94]。同样,最近一项索拉非尼治疗无效或不耐受的研究显示,检查点抑制剂使17%的患者获益,其中1名患者达到完全缓解[95],这表明上述患者进行免疫检查点抑制剂治疗有效与否的决定性因素不是错配修复状态,而是其他因素。
肝母细胞瘤
肝母细胞瘤是儿童最常见的肝脏恶性肿瘤之一。一项散发性肝母细胞瘤的研究显示,微卫星PCR和MLH1/MSH2免疫组织化学检测联合检测,发现高达81%的肝母细胞瘤PCR显示不同程度的MSI,38.1%的肝母细胞瘤显示高水平的MSI[96](表2和图1)。然而,在7个通过错配修复蛋白免疫组织化学方法检测的可用病例中,只有4个病例显示单一MLH1丢失、单一或MSH2缺失、亦或是前述两者同时缺失,这可能是因为该组别[96]缺乏对照病例[96],因此对于通过免疫组织化学和PCR检查方法确定这些肿瘤中的MSI和预后相关性还不能给出明确的结论。
---
结直肠癌中的MSI
错配修复缺失结直肠癌的临床病理特征
大约25%的大肠癌是过度突变的,要么是由于MMRD(大约15%),要么是由于聚合酶突变(97%)。此外,这些基因中的一个子集(3-5%)与林奇综合征相关,这是由于其中一个错配修复基因(MLH1、PMS2、MSH2和MSH6)的胚系突变所致。传统上,错配修复检测是为了筛查林奇综合征,结肠癌的风险取决于检测到的突变类型。一般而言,与MSH2、MSH6和PMS2基因突变相比,MLH1基因的胚系突变增加罹患结肠癌的风险。
组织学上,MSI-H结肠癌的特点是髓质组织、粘液或低分化表型,上皮内淋巴细胞增多[98](图3)。此外,免疫组织化学显示SATB2(下消化道分化的免疫组织化学标志物)的缺失与MMRD和BRAF突变的表达均相关[99]。此外,有证据表明SATB2或CDX2缺失的错配修复缺失型大肠癌比SATB2或CDX2表达存在的大肠癌预后更差[100]。
与MSS癌相比,MMRD结直肠癌显示出更好的疾病远期存活率,尽管此改善仅限于2期病患[101,102]。
例如,在一项韩国的研究的患者中,复发的MSI-H结直肠癌患者的预后比MSS癌差,这可能是因为此类患者无法从嘧啶类化疗方案中获益(这一现象以前在前瞻性研究[103,104]中已被发现,说明MMR状态在Ⅱ期疾病患者是否接受化疗的分层中起作用)。然而,上述研究结论没有考虑到那些接受免疫检查点抑制剂治疗的患者,这是自派姆单抗被批准用于MSI-H表型的癌症以来一种新的选择[4]。值得注意的是,在这项研究中没有评估BRAF突变的作用[101]。MSI-H结直肠癌患者的复发时更容易出现局部复发和腹膜转移[101]。在已经患有转移性疾病的患者中,BRAF V600E突变状态似乎预示着较差的预后,而错配修复突变状态不会改变转移患者的存活率[105-107]。
INI1/SMARCB1缺失型癌
INI1缺失型大肠癌使MSI-H大肠癌的预后评估进一步复杂化。INI1缺失型癌占所有结直肠癌[108-110]不到1%,在胃肠道的其他部位也有发现,包括胃、小肠和食道[109,110]。它们是包括分化差,CDX2缺失,或SMARCB1和SMARCA2共同失活的肿瘤亚群[108,109,111]。组织学上,它们的特点是大细胞,具有丰富的嗜酸性细胞质和横纹肌样形态[108]。INI1缺失可以是局灶性的,也可以是弥漫性的,通常在肿瘤高分化部分是完整的,在肿瘤低分化部分是缺失的[108]。
此外,有研究报道,近四分之三INI1缺失的癌有MMRD、BRAFV600E突变,存活率很低;然而,这在多因素分析中没能证实[108]。值得注意的是,另一种染色质修饰物ARID1A的缺失也被发现与MMRD和BRAFV600E突变密切相关,这表明染色质修饰基因的改变是在体细胞高甲基化背景下出现的一组结直肠癌的特征表型[112]。
炎症性肠病(IBD)相关肿瘤
众所周知,IBD患者发生结直肠肿瘤的风险更高。IBD相关的结直肠癌中已有报道MSI-H的变化范围在2.4%~18.2%[113-115](表2和图1)。在124例IBD相关的结直肠癌和异型增生中,有19例(15.3%)(包括异型增生和癌)是MSI-H[116]。此外,一项研究报道溃疡性结肠炎患者的非肿瘤性样本中发现了MSI,而在正常结肠样本中没有发现MSI[117]。免疫组织化学检测发现,4例肿瘤中MLH1和PMS2表达缺失,1例肿瘤中MSH2和MSH6表达缺失[118]。IBD相关的MSI-H结直肠癌的组织学特征与散发性MSI-H结直肠癌不同,缺乏克罗恩样淋巴反应、粘液分化或印戒细胞分化(118例),尽管有一例报告髓样组织(119例),但IBD相关MSI-H结直肠癌的组织学特征不同于散发性MSI-H结直肠癌,缺乏克罗恩样淋巴反应、粘液分化或印戒细胞分化[118]。虽然不太可能是林奇综合征的结果,但在随后的研究中可能会考虑进行胚系突变检测,因为林奇综合征和IBD相关癌症都发生在更年轻的患者中,而且前者对家族性癌症筛查更有意义。
MMRD在结直肠癌中的治疗意义
MMR蛋白状态在结直肠癌中很重要,部分原因是该表型对传统的嘧啶类化疗药物缺乏反应;这种缺乏反应的情况在散在MMR缺乏的结直肠癌中更为明显,而林奇综合征相关的癌症则可以从传统氟尿嘧啶的化疗方案中获益[4,120]。此外,MMR蛋白状态在特定患者的系统治疗方案决策中起重要作用,也在预测检查点抑制治疗疗效方面起关键作用[121]。迄今为止,在MMR缺失型大肠癌患者[122-125]中,用纳武单抗/伊匹单抗或单药派姆单抗联合治疗是安全有效的。虽然目前对CTLA-4或PD-1的阻断是通过抗体结合相关蛋白实现的,但新的临床前研究包括PDL1结合的小分子抑制剂,并在体外解聚PD-1/PD-L1复合物来实现前述阻断[126];然而,应用临床实践之前,还需要在这一领域做更多的工作。除了使用单克隆抗体抑制免疫检查点外,其他在研治疗方案还包括过继细胞移植(肿瘤疫苗)。过继细胞移植也处于早期阶段;虽然肿瘤在活体小鼠模型中似乎是易感的,但在临床试验中无进展和总体生存率获益是有限的,还需要进一步的研究[127-130]。
---
胃肠道和胰腺神经内分泌肿瘤中的MSI
通过微卫星PCR(MSIPCR)或免疫组织化学[131-133]检测,分化良好的胃肠胰腺神经内分泌肿瘤中MSI-H的范围为0%至10.4%(表2)。有研究中亚组显示MSI-L(13.2%)在原发和转移灶之间没有差异;与其他胃肠系统肿瘤类似,其意义尚不清楚。
胰腺神经内分泌肿瘤通常不以MSI-H为特征,尽管部分病例表现出较高的肿瘤突变负荷[83]。然而,一项关于胰岛素瘤的研究表明,高达33%的散发性胰岛素瘤具有MSI-H表型,免疫组化显示MLH1表达降低[134]。
在预后方面,有迹象表明MSI-H胰腺神经内分泌肿瘤患者的5年生存率高于MSS肿瘤患者[132]。
结肠低分化神经内分泌癌中MSI病例更多(15%)。MSI和启动子高度甲基化是一系列与预后良好相关的特征[135]。在另一项胃肠胰腺低分化神经内分泌癌和混合外分泌神经内分泌癌的研究中,12.4%的病例表现为MSI-H表型,包括7例低分化神经内分泌癌和4例混合腺神经内分泌癌[136](表2和图1)。在混合腺-神经内分泌癌中,外分泌组在两种情况下包含粘液腺癌,在其余两种情况下包含非特定类型腺癌(NOS)。所有病例均来自胃、结肠或十二指肠。MSI状态与BRAFV600E状态之间也存在显著相关性,这可能是由于该队列研究中大部分为结肠低分化神经内分泌癌和混合腺神经内分泌癌[136]。
---
结论
具有MSI的胃肠道和肝胰胆管癌的患病率是可变的,但具有高度的位点特异性,范围从罕见的(如肝细胞癌)到相对较常见的、具有不同临床病理亚型特征的(如结肠)。MMR状态可预测以氟尿嘧啶为基础的化疗方案对(如胃癌、胰腺癌和结直肠癌)肿瘤的不同反应。除了结直肠癌有完善的MSI检测方法外,胃肠道和肝胆胰管系统的其他原发肿瘤没有被广泛认可的评估MSI的方法。虽然NCI检测可用于微卫星PCR评估结直肠癌的MSI,但对于胰腺、胃或其他部位肿瘤则没有类似的检测模板。在某些部位的有限免疫组织化学评估中,有结论结肠中最常缺失的错配修复蛋白(MLH1和MSH2)在其他部位MSI-H癌的免疫组织化学检测中并未缺失。随着基于NGS的检测技术在预测结直肠癌MSI方面作为标准,将来仍然需要进一步的工作将其扩展到其他器官系统中,以尽可能减少对冗余测试的需求。
虽然MMRD的检测既往是用于Lynch-综合征评估,但其越来越多被用于确定晚期肿瘤患者是否适合PD-1阻断剂。对PD-1阻断的持久反应已经在MMRD[137]的多个晚期恶性肿瘤中发现。由于这些治疗非常有意义,越来越多的人建议对Ⅳ期肿瘤患者(食管癌、胃癌和结直肠癌)评估MSI[138]。
免疫检查点抑制反应的生物标志物(PD-L1、MSI和肿瘤突变负荷)之间有相当大的重叠和相互作用;例如,PD-L1表达水平升高的MSI-H结直肠癌的预后更差[139]。然而,这些生物标志物在预测疗效方面并不完全一致[83]。例如,肛门癌和食管鳞状细胞癌的MSI发生率不高,但它们确实有相当比例的PD-L1免疫组化阳性(根据至少5%的细胞中度染色的定义,分别约为37%和43%)[83]。因此,对单个标记物(或标记物组合)的最佳评估以预测对免疫检查点抑制的反应仍然存在挑战。值得注意的是,在精准肿瘤学时代,使用同一测试(即,关键癌基因的突变状态,如BRAF和KRAS,以及MSI)评估多个生物标志物的简化方法将非常有用,因为在这个时代,人们越来越期待量身定做的个体化治疗方法。
---
Acknowledgments
Funding: None.
---
Footnote
Provenance and Peer Review: This article was commissioned by the Guest Editors Mari Mino-Kenudson and Yin (Rex) P. Hung for the series "Predictive and Prognostic Biomarkers in Tumors" published in Precision Cancer Medicine. The article has undergone external peer review.
Conflicts of Interest: Both authors have completed the ICMJE uniform disclosure form (available at http://dx.doi.org/10.21037/pcm.2019.09.03). The series "Predictive and Prognostic Biomarkers in Tumors" was commissioned by the editorial office without any funding or sponsorship. The authors have no other conflicts of interest to declare.
Ethical Statement: The authors are accountable for all aspects of the work in ensuring that questions related to the accuracy or integrity of any part of the work are appropriately investigated and resolved.
Open Access Statement: This is an Open Access article distributed in accordance with the Creative Commons Attribution-NonCommercial-NoDerivs 4.0 International License (CC BY-NC-ND 4.0), which permits the non-commercial replication and distribution of the article with the strict proviso that no changes or edits are made and the original work is properly cited (including links to both the formal publication through the relevant DOI and the license). See: https://creativecommons.org/licenses/by-nc-nd/4.0/.
---
References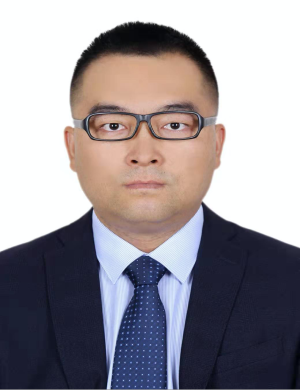 译者介绍
缪延栋
兰州大学第一临床医学院在读医学博士研究生。主要研究方向为胃肠道肿瘤的基础与临床研究。近3年来先后以第一作者、共同第一作者或通讯作者的身份在SCI收录期刊发表文章13篇,单篇最高引用14次,累计IF 40余分。目前担任10余本SCI期刊审稿人。兼任World Journal of Gastrointestinal Surgery的学术编辑。(更新时间:2021/9/5)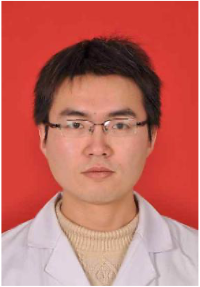 审校介绍
胡萌
中国人民解放军中部战区总医院肿瘤科。主治医师,医学博士,现任湖北省抗癌协会靶向治疗专委会青年委员,湖北省抗癌协会肿瘤热疗专委会委员,ESCO中西医结合肿瘤专家委员会委员。从事肿瘤内科专业多年,擅长消化系统肿瘤、淋巴瘤等内科诊疗,对肿瘤相关危重症具有一定的临床经验。承担院内课题1项,承担湖北省自然科学基金青年面上项目1项。(更新时间:2021/9/5)
(本译文仅供学术交流,实际内容请以英文原文为准。)
doi: 10.21037/pcm.2019.09.03
Cite this article as: Wu EY, Resnick M. Predictive and prognostic implications of microsatellite instability and mismatch repair deficiency in carcinomas of the gastrointestinal tract, liver, and pancreas. Precis Cancer Med 2019;2:36.